Knight Chairs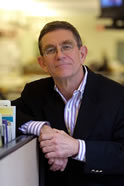 Joseph B. Treaster
OneWater.org Editor
Joseph B. Treaster, the editor of the 1h2o website, is a former reporter and foreign correspondent for The New York Times. Mr. Treaster, who continues to contribute to The Times, joined the University of Miami School of Communication as the Knight Chair for Cross-Cultural Communication in 2008. He has reported from throughout the United States and from more than 80 other countries for The Times and national magazines and has won numerous awards. He has written several books, including, Paul Volcker: The Making of A Financial Legend and Hurricane Force: In the Path of America's Deadliest Storms.
One Water Filmmakers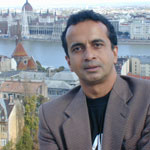 Sanjeev Chatterjee
One Water Director
Sanjeev Chatterjee, with One Water, returns to his early grassroots filmmaking in India during the 1980s. Chatterjee's other documentary work explores issues of identity among people in the Indian Diasporas. His award-winning PURE CHUTNEY (1998), about people of Indian origin in Trinidad, was screened at Film South Asia, Kathmandu. In 2005, Professor Chatterjee completed DIRTY LAUNDRY—AN INDIAN IN SOUTH AFRICA, an essay film about people of Indian origin living in South Africa. The film FROM THE SHADOW OF HISTORY (1996) about the role of preventive diplomacy in the Republic of Macedonia during the Yugoslav war has been shown on the History Channel and WPBT (PBS, Miami) and won awards at the Vermont International Film Festival and Silver State Documentary Festival. In 1999-2000, Professor Chatterjee was commissioned by the National Geographic Channel to produce television reports about environment and culture in India. The topics of these reports ranged from deforestation and habitat fragmentation to the survival of folk and classical dance in India. At the University of Miami, School of Communication, Sanjeev Chatterjee serves as Executive Director of the Knight Center for International Media and Vice Dean. He holds the academic rank of associate professor within the areas of broadcasting and broadcast journalism.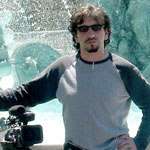 Ali Habashi
One Water Director
Ali Habashi is the Director of the Arnold Center for Confluent Media Studies at the University of Miami where he teaches courses in CGI and Digital post-production. The Arnold Center provides a high-tech collaborative environment that attracts faculty and students from various disciplines and encourages them to get involved in digital content creation and media projects. His work as an Editor for a documentary about Carol Guzy, the Pulitzer wining photojournalist from the Washington Post, has received awards from the BEA (Broadcast Education Association) Media Arts Festival. His debut as writer, director and editor in the feature length film CAMINO NO TOMADO (PATH NOT TAKEN) received the best Feature Foreign Language award from the Made in Miami Film and Video Festival and was the official selection of the Festival del Cinema Latino Americano de Trieste in Italy.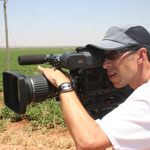 Ed Talavera
One Water Director of Photography
Ed Talavera is an award winning Director of Photography and cinematographer of narrative and documentary feature films. Talavera's numerous film credits include work that has aired on HBO, Showtime, Cinemax and theaters worldwide. Talavera's unique and evocative visual style has garnered international praise, and his narrative film credits include SUE, PERFECT PREY and BRIDGET. His feature documentaries include WAKING UP SCREAMING and EMBITTERED GLORY, a television documentary about 9/11. Talavera's latest theatrical film is entitled L.L. A graduate of New York University's Graduate Film program, Talavera has taught in the School of Communication at the University of Miami since 1999, where he also serves as the Director of the UM Canes Film Festival.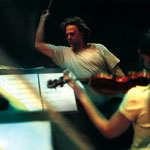 Thomas Sleeper
One Water Music Composer
Thomas Sleeper, hailed by the Miami Herald "as a conductor of persuasive fluency and fiery conviction," pursues an active dual career as composer and conductor. He began his professional career as a member of Fermata, a group of composer/performers who presented an annual series of concerts throughout Texas. At 22, he was appointed Associate Conductor of the Dallas Civic Symphony and the SMU Chamber Orchestra and Opera Theatre. An active guest conductor in the U.S. and abroad, Sleeper has appeared with numerous orchestras, including the Shanghai Broadcasting Symphony, San Juan Symphony Orchestra, Ruse State Philharmonic, and the China-Wuhan Symphony, which appointed him artistic advisor in 1993. A strong advocate of new music, Sleeper has conducted the premieres of numerous works by American composers, including Henry Brant, Carlos Surinach, Robert Xavier Rodriguez, and Roberto Sierra. He has recorded on the Albany, Centaur, Cane, Irida, and Vienna Modern Master labels, with excellent reviews in Fanfare, Gramophone and The American Record Guide. Sleeper's compositions have been performed throughout the U.S., and in Europe, Asia, and South America. Sleeper resides in Miami, Florida, where he is Director of Orchestral Activities at the University of Miami's Frost School of Music, conductor of the Frost Symphony Orchestra and Opera Theater, and Music Director for the Florida Youth Orchestra.
Curriculum Authors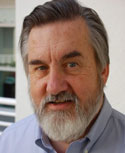 Eugene F. Provenzo, Jr.
One Water Curriculum Author
Gene Provenzo is one of the nation's leading scholars in the Social Foundations of Education. A full professor at the University of Miami. He has won numerous awards throughout his career in both teaching and research and sits on many editorial boards. The author of over 70 books in curriculum theory, history and technology, he is particularly interested in issues of praxis—i.e integrating theory and practice. In doing so, he has spent much of his career developing innovative curriculums at the elementary and secondary school levels, ones which not only try to draw on research knowledge in Education, Arts and the Humanities, but also that make optimal use of technology. With Cory Buxton, KnowWater's co-curriculum developer he has written Science Education for Elementary and Middle School Teachers: A Cognitive and Cultural Approach (Thousand Oaks, CA: Sage Publications, 2006), and is near completing a new book with him titled Place-Based Science Education (Thousand Oaks, CA: Sage Publishers, anticipated publication Spring 2010). You can connect to Professor Provenzo's online vita by clicking here .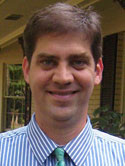 Cory A. Buxton
One Water Curriculum Author
Cory A. Buxton is an Associate Professor in the Middle School Education program at the University of Georgia. His research and writing uses anthropological and sociolinguistic lenses to explore the interactions of culture, language and tool use in schools and communities. He is interested in the intersection of science and social studies education as a way to support teaching that has inherent value and meaning for students. His work has focused on the academic needs of English language learners, and the challenges of mastering academic content in a non-native language. Buxton became interested in teaching science and social studies to English language learners while serving as a U.S. Peace Corps Volunteer in Guatemala. His experiences living in Central America also gave him a keen appreciation for the critical role that access to clean water plays in the lives of many people in developing countries. Most students in American schools have only a limited awareness of the importance of water in the global context. The opportunity to help develop the Knowater curriculum to support the use of One Water as an educational tool was a rewarding way to address this critical need.
Journalists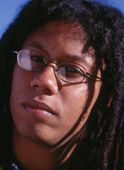 Damaso Reyes
Photographer
Damaso Reyes is an American photographer living in Europe. He has worked in Africa, Asia, the Middle East, Europe and the United States. His photographs have been published by the Associated Press, The Wall Street Journal, The San Francisco Chronicle, New York magazine, Der Spiegel, Time Asia and others as well as in the book, Innocents Lost: When Child Soldiers Go to War, and in the monograph, Black: A Celebration of a Culture. With a project he calls, The Europeans, he is documenting social changes resulting from the expansion of the European Union.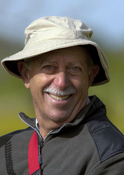 Michael Stern
Photographer
Michael Stern is a photographer specializing in the nature and wildlife of South Florida and the Everglades. He is a graduate of Miami Senior High and the University of Miami and has studied at the University of Tulsa Law School. His work has been shown at several exhibitions. "My goal," he says, "is to capture the natural beauty and splendor of nature's design with a conservationist's eye."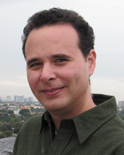 Roberto Manzano
Journalist
Roberto Manzano is a freelance writer in Miami, Florida. He has been a staff writer for the Los Angeles Times and the St. Louis Post-Dispatch. He has a master's degree in journalism from Florida International University and is working on a master's degree in liberal studies at the University of Miami.

Janet Jarman
Multimedia Journalist
Janet Jarman is a widely-travelled, award-winning multi-media journalist living in Mexico City. Her work has appeared in Geo, The New York Times and its Sunday Magazine, The Smithsonian, Newsweek and other national publications in the United States and Germany. She has a bachelor's degree in journalism from the University of North Carolina at Chapel Hill and a master's degree in environmental studies from the University of London.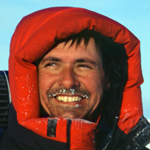 Christopher Pala
Contributing Journalist
Christopher Pala is a freelance journalist based in Washington, D.C. He has reported on the Pacific from Honolulu and on Central Asia from Almaty, Kazakhstan, for The New York Times, Science, Smithsonian and other publications. His book, The Oddest Place on Earth: Rediscovering the North Pole, is an account of his five trips to the northern axis of the earth.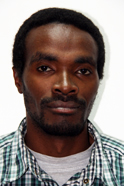 Gitonga Njeru
Contributing Journalist
Charles Gitonga Njeru is a freelance reporter and writer in Nairobi, the capital of Kenya in East Africa. He is a contributor to newspapers, magazines and Internet publications in Africa, Europe, Canada and the United States. Born in Kenya, Mr. Njeru went to the United States with his parents, graduated from Pomona High School in Pomona, Calif., and received a bachelor of science degree from the U.S International University in San Diego, now known as Alliant International University before returning to Kenya. Mr. Njeru has traveled also in Europe, Mexico and other countries in East Africa. He is the recipient of a grant from the Fund for Investigative Journalism in Washington for a report on abuses in stem cell research.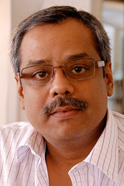 Venkata Vemuri
Contributing Journalist
For more than two decades Venkata Vemuri has reported on a range of issues from India and abroad for Indian newspapers, including The Times of India and The Tribune. He has also headed the news divisions at two 24-hour news channels owned by the India Today Group in New Delhi, Aaj Tak, which broadcasts in Hindi and is the country's largest privately owned channel, and Headlines Today, which broadcasts in English. Mr. Vemuri has specialized in social journalism and reporting on religion, politics, conflict and international disputes. He is now studying for a Ph.D. at Bournemouth University in England, researching the dumbing-down of news content on commercial television stations. Mr. Vemuri is a member of the British Association for South Asian Studies and a Fellow of the Salzburg Seminar, 2008.

Ann-Christin Sjölander
Contributing Journalist
Ann-Christin Sjölander is a reporter for KA, Kommunalarbetaren, one of the largest magazines in Sweden. It is published fortnightly. She has worked at newspapers and magazines since graduating from the University of Uppsala with a bachelor's degree in political science, social anthropology, English literature and German and with a master's degree in journalism. She specializes in writing about the environment and about the effects of privatization on the work force. Her book, The Water Business, was published in 2005.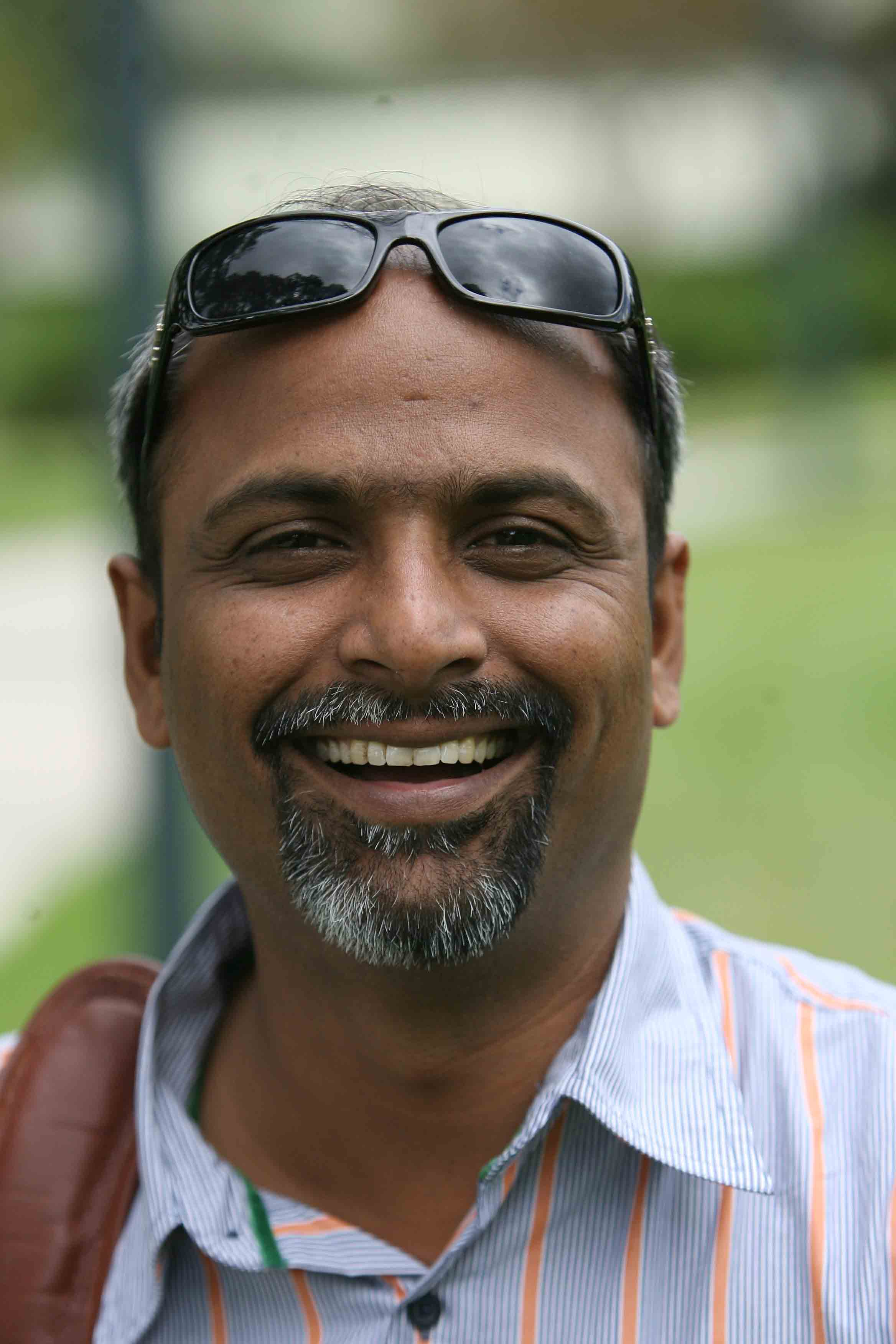 Ramu Suravajjula
Contributing Journalist
Ramu Suravajjula is a senior journalist and journalism teacher in Hyderabad, India. He has written for The Hindu, one of the largest English-language daily newspapers in India, Mail Today, a New Delhi-based tabloid, and Eenadu, a vernacular daily newspaper. He teaches journalism at Osmania University and at the University of Hyderabad. Mr. Suravajjula is an alumnus of the Asian College of Journalism in the city of Chennai on the southeast coast of India and has bachelor's and master's degrees in communication and journalism from Osmania. He received gold medals for achievement in both of those programs and is working on his PhD at Osmania.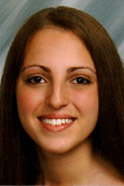 Lily Norton
Contributing Journalist
Lily Norton is a contributing editor from New Jersey. She has worked at ABC News One in New York City and has presented at many journalism conventions, including the annual Association for Education in Journalism and Mass Communication convention. She is a member of the Screen Actor's Guild, and is passionate about film, broadcast journalism, and online journalism. She is currently an English tutor at Fairfield University in Connecticut and the Asst. Managing Editor of Fairfield University's Independent Newspaper The Mirror.

Anthony Wojtkowiak
Critic
Anthony Wojtkowiak, a graduate of the University of Miami, is an actor, journalist, and filmmaker in Miami. He has covered politics as a member of the MTV Choose or Lose Street Team, and his work has appeared on MTV, MTV.com, Poynter.org, and the Associated Press Online Video Network. In 2008, he reported on malaria research from Kenya, producing blogs and a short documentary for the Knight Center for International Media.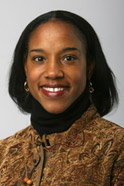 Dee DePass
Contributing Journalist
Dee DePass is a business reporter for the Minneapolis Star Tribune for 15 years and she currently covers manufacturing. Ms. DePass previously worked at The Washington Times and Richmond Times Dispatch. She earned a Bachelor of Arts degree from Vassar College and a graduate degree in Journalism from The University of Maryland.

Joe Nam
Contributing Journalist
Joe Nam is a journalist in Uganda and a media consultant for international organizations. Mr. Nam, who has specialized in reporting on international trade for the past decade, is a contributor to The New Vision, Uganda's largest national newspaper. He has served as an advisor on press relations to non-profit organizations, including the World Trade Organization and Oxfam, a group founded in Britain with affiliates in 13 countries and focused on international poverty and justice. He is currently assisting private organizations develop business communication skills. Mr. Nam has a bachelor's degree in Mass Communication from Makerere University in Kampala, Uganda.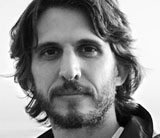 Kelly Hearn
Contributing Journalist
Kelly Hearn is an independent correspondent to National Geographic News. His investigative work has been funded by the Pulitzer Center on Crisis Reporting and The North American Congress for Latin America. His has made four journalistic expeditions into the Amazon reporting on oil and gas development. His work has been published in The Washington Post, The Nation, The Washington Times and other outlets. He has been a guest on programs including Democracy Now! and given talks at institutions including The Carnegie Endowment for International Peace, UC Berkeley Graduate School of Journalism, University of Virginia and University of Miami School of Communication.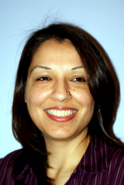 Naheed Mustafa
Journalist
Naheed Mustafa is an award-winning broadcaster and writer living in Toronto. Her documentaries from Canada, Pakistan, Kashmir, and Afghanistan have been broadcast on CBC Radio, Radio Netherlands, and World Vision Radio. Ms. Mustafa's work has also appeared in print and on television. She has a bachelor's degree in political science and philosophy from the University of Toronto and attended the graduate program in journalism at Toronto's Ryerson University.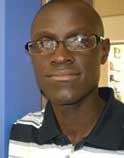 Timothy Kasonde Kasolo
Journalist
Timothy Kasonde Kasolo is a Zambian journalist covering telecommunications, the Internet and computing. He writes for the Highway Africa News Agency (HANA), www.highwayafrica.com, based in South Africa, and is a consultant on technology and new media, focusing on digital convergence, social networks, blogging and the impact of technology. Articles by Mr. Kasolo are posted at www.kasolo.org. While working as a professional journalist, Mr. Kasolo is also studying for a masters degree at Malmo University in Sweden.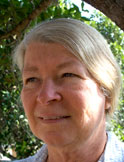 Anthea Cavell
Journalist
Anthea Cavell is a biologist, teacher, editor, graduate of University of Cape Town and Rhodes University, Grahamstown, who grew up in a rural area in Zimbabwe where she developed an early interest in the natural world. After marrying ichthyologist Tony Ribbink, she spent many years living at Lake Malawi with her husband and family working with various internationally funded conservation and biodiversity projects.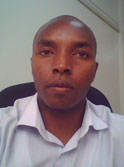 Francis Makari
Journalist
Francis Makari is an associate editor at Lanscope Ltd, a communications company in Nairobi that is the Kenya agency for Group Africa Publishing Ltd, a Pan-African firm with offices in eight countries. Mr. Makari was born in central Kenya and graduated from Moi University with a degree in information sciences, majoring in publishing and media studies. He has worked for magazines for more than 10 years and has written extensively on agriculture, tourism, construction and the environment. In 2007, he presented a paper on the role of the media in agricultural research at a scientific conference at the University of Bern in Switzerland.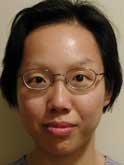 Violet Law
Journalist
Violet Law is a bi-media journalist with one foot in print and the other in public radio. She has written for the Christian Science Monitor, The New York Times newswire, The Progressive and the Utne Reader and is now a reporter/producer for a statewide radio program on environmental issues in New York. She began her career as staff writer for small newspapers in the northeastern and southern United States. Ms. Law earned a bachelor's degree in economics from the University of Chicago and a master of science degree from the Columbia University Graduate School of Journalism.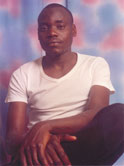 Michael Ouma
Journalist
Michael Ouma is a journalist in Nairobi. He is a regular contributor to the Standard, an East African daily newspaper based in Nairobi and to the Highway Africa News Agency at Rhodes University in Grahamstown, South Africa. He is a specialist in telecommunications with an interest in water and the environment. Mr. Ouma has also been a reporter for East Africa Business Week, a regional weekly newspaper published in Uganda, and has written for two Nairobi-based print magazines, telecoms and tele.com, where he began his journalism career. Mr. Ouma wrote for the Sunday Standard's bizbytes, an information and communications technology magazine in Nairobi, until it closed in July 2008.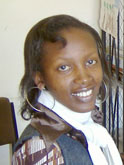 Joyce Chimbi
Journalist
Joyce Chimbi is a writer in Kenya for African Woman and the Child Feature Service. She is a 2007 graduate of Moi University in Kenya with a degree in linguistics and literature.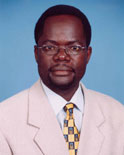 Zachary Ochieng
Journalist
Zachary Ochieng is a widely-travelled writer, editor, actor and theater critic in Nairobi and the managing editor of The Big Issue Kenya, a monthly magazine, and NewsfromAfrica, an online daily, both published by the lay Christian Koinonia Community. Mr. Ochieng is also the acting editor of the online Highway Africa News Agency in South Africa, and a special correspondent for The EastAfrican, a regional weekly in Nairobi, and several international publications. Mr. Ochieng graduated from the University of Bombay in India with a bachelor's degree in economics and has reported from Asia, Europe and around Africa. As an actor, he has played leading roles in Nairobi theater in classic and contemporary dramas. He is the winner of five international journalism awards.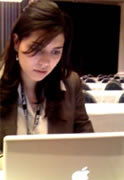 Alexandra De Filippo
Book and Film Reviews
Alexandra De Filippo grew up in her hometown of Barquisimeto, a small city in the central west region of Venezuela. Because of her Italian heritage, she had the opportunity to travel often to visit Europe and became interested in international affairs. After graduated high school in the United States, at age16 , she continued learning about other cultures through the study of languages, art and history in France and Italy.
Alexandra is a junior at the University of Miami School of Business Administration majoring in Economics and Political Science and with minors in Finance and International Relations.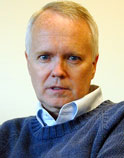 Bruce Garrison
Journalist
Bruce Garrison is a tenured full professor in the Journalism Program of the School of Communication at the University of Miami. Garrison regularly teaches feature writing, travel writing, and news reporting. A former newspaper journalist, Garrison is author of nine books, including Professional Feature Writing and Online News and the Public. He has also authored books about computers and newsgathering, news reporting, news writing, feature writing, sports reporting, and journalism in Latin America. He was awarded a Fulbright grant for the People's Republic of China in 2004-05.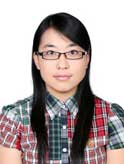 Yu Liu
Journalist
Yu Liu is a first-year doctoral student specializing in media studies. Coming from People's Republic of China, she was a reporter for a national weekly newsmagazine, Lifeweek, in Beijing. She covered stories about trends in Chinese youth culture, new lifestyle trends emerging in modern China, and the effects of new media and technology on China's changing culture. Yu Liu hopes to make a career in college teaching and freelance writing.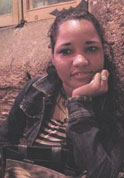 Ligia Vidal
Journalist
Ligia Vidal has contributed articles to The Miami Herald and worked as a freelance producer of the Beijing Olympics for Telemundo Network. Born in the city of Camaguey, Cuba, she has a passion for politics and a tremendous curiosity about the world. As a Latin Americanist, she is fascinated by the region's history, culture, and socio-political structure.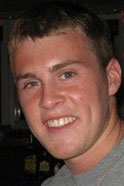 Andrew Donovan
Journalist
Andrew Donovan is entering his third year as a freelance high school sports reporter at The Miami Herald. This past summer he worked as a sports and news intern for The Observer-Dispatch in Utica, NY, serving as the newspaper's beat writer on Oneida County American Legion baseball. A senior at the University of Miami, Andrew is majoring in print journalism and political science.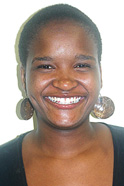 Xoli Matomela
Journalist
Xoli Matomela has worked in radio, television and print. She has completed internships at 702 Talk Radio, Grocott's Mail in Grahamstown, ETV, Carte Blanche and cueTV. She wants to become a documentary maker focusing on cinema verite documentaries. Xoli was awarded a scholarship with Carte Blanche, South Africa's leading investigative documentary organization, and will be working for Carte Blanche as an investigative journalist.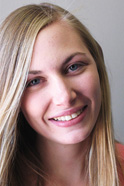 Hayley Mueller
Journalist
Hayley Mueller is in her final year of study, specializing in television. She also writes for campus publications. She has interned at several South African media organizations, including the Mail & Guardian newspaper and Vuleka Productions, a television company. She hopes to go into documentary-making and freelance writing.

Sarah Stuteville
Journalist
Sarah Stuteville is a reporter who graduated from Hunter College in 2006.
Her work has been published in the Seattle Post-Intelligencer, the
Seattle Weekly and the Indypendent. She has received several awards including the Aronson Award for Social Justice Journalism, student category, in 2005, and the Independent Press Association Award for best feature, 2006.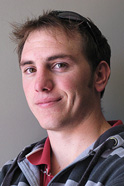 David Edmeades
Journalist
David (Joe) Edmeades is a graduate student specializing in television. Coming from Zimbabwe, he has interned with Zimbabwean media organizations such as The Standard and Independent newspapers and Radio Dialogue, an activist community radio station in Bulawayo, Zimbabwe. He has also interned with Roger Williams, the American director, on the documentary, "iThemba: My Hope," shot in Zimbabwe. Joe hopes to make a career in freelance camera work.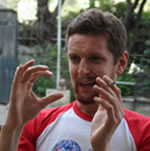 Alex Stonehill
Photojournalist
Alex Stonehill is a photographer and videographer. His work has been featured in the Seattle Post-Intelligencer, the Seattle Weekly, Kenya's Daily Nation, and on PBS. Mr. Stonehill graduated from New School University in 2003.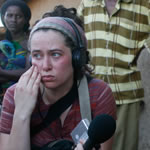 Jessica Partnow
Audio Producer
Jessica Partnow is a webmaster and audio producer. She has produced material for KUOW Seattle, WBEZ Chicago, and the World Vision Report, a public radio program produced by World Vision, a United States- based nonprofit organization that does development work in 97 countries. Ms. Partnow, who graduated from Hunter College in 2006, was a Knight New Media Fellow at the University of California, Berkeley, Graduate School of Journalism in 2006.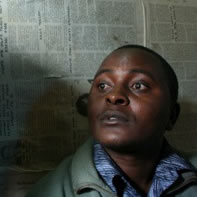 Ernest Waititu
Reporter
Ernest Waititu is the editor-in-chief of Afrikanews.org., a website in Nairobi, Kenya that provides online news from all over the African continent. Mr. Waititu, who founded Afrikanews.org in 2005, was born in Central Kenya and studied English and literature at Kenyatta University in Nairobi. He graduated in 2001 and earned a master's degree in journalism from the E.W. Scripps School of Journalism at Ohio University. He also has a master's in International Affairs from Ohio University. Mr. Waititu was an intern on the International Desk of CNN in Atlanta and has written for the two main daily newspapers in Nairobi, The Standard and The Nation, as well as for The Athens NEWS in Athens, Ohio.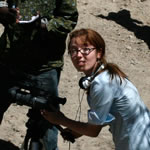 Julia Marino
Videographer
Julia Marino is a graduate student at the Ohio University School of Visual Communication, is working in East Africa as an intern and videographer for the Common Language Project on the John R Wilhelm International Reporting Scholarship. She has reported on election fraud in Ohio and has reported from Spain and Bolivia. Her articles and multimedia work have appeared in The Akron Beacon Journal, Speakeasymag.com, Southeast Ohio Magazine, Get Out! magazine and SoulofAthens.com.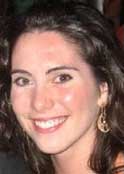 Stephanie Genuardi
Journalist
Stephanie Genuardi is a junior at the University of Miami majoring in print journalism and English literature with a minor in political science. She is a frequent contributor to UM's student newspaper, The Miami Hurricane, as well UM's student magazine, Distraction. She has spent the past two summers in her hometown of Philadelphia working at two non-profit organizations, writing for the publications of The Salvation Army and The Pennsylvania SPCA respectively.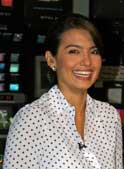 Natalia Vanegas
Journalist
Natalia Vanegas was born and raised in Medellin, Colombia. She has a great passion for traveling and has had the opportunity to live in Canada and the United States and she has visited Europe and Africa. She worked for two years as a traffic reporter for Telemundo 51, a Spanish-language television station in Miami. Vanegas has developed an interest in convergence journalism and has experience in photography, video, and editing. She is curious and hard working with an incredible interest in visual communication and different cultures. Vanegas is fluent in Spanish and English and is a student with a double major in journalism and international studies at the University of Miami.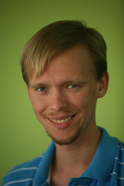 Paul Franz
Journalist
Paul Franz, a former newspaper reporter, is a graduate student in the multimedia journalism program at the University of Miami. Originally from New York City, he worked as a staff writer and online producer for the Sunday News, a mid-size weekly newspaper in Lancaster County, Pa. He is a reporter and photographer for Grand Avenue News, a hyperlocal news website at the University of Miami's School of Communication.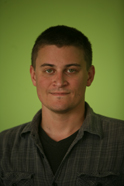 Jesse Swanson
Photojournalist
Jesse Swanson, a former staff photographer at the Selma Times-Journal in Selma, Ala., is a graduate student in the multimedia journalism program at the University of Miami. Mr. Swanson, who grew up on Tennessee, has a bachelor's degree in media arts from the University of Tennessee. He has worked for the Knight Center for International Media, the United States Department of State, the European Union, and the Board of Education in Broward County, Fla. He has also worked as a photojournalist in Colombia and Uruguay for Un Techo Para Mi Pais, a non-governmental organization in Latin America.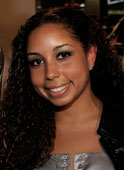 Alcione Gonzalez
Journalist
Alcione Gonzalez graduated from the University of Miami in December 2008 with a bachelor's degree in journalism and psychology. She has interned at Miami Magazine and Manhattan Magazine. She has written for The Miami Herald, Miami Magazine, IFW magazine, The Miami Hurricane campus newspaper and campus magazine Distraction. She also has written for the JuliB.com website. She hopes to make a career as a magazine editor, in freelance writing, and in television news reporting.
Filmmakers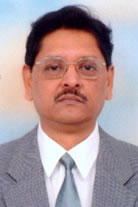 Abhijit Dasgupta
Producer - India
Abhijit Dasgupta is an alumnus of the Film & TV Institute of India, Pune and a veteran internationally acclaimed television producer. Abhijit has served as station director of Doordarshan (Indian National Television), Bureau Chief of WTN (Worldwide Television News ) and was Production -in-charge of ESPN. Abhijit is currently the Secretary of Kolkata Sukriti Foundation, an eNGO that uses TV to reach the unreached with socially purposive programming.

Ricardo Restrepo Hernandez
Producer - Colombia
Ricardo Restrepo Hernandez is currently de director and co-founder of the Colombian Corporation for Documentalists "Alados-Colombia" and an advisor for the Colombian Film Commission. He has also taught in several universities including the Los Andes University, Pontificia Javeriana University, Franciso de Paula Santader and the Superior Academy for the Arts in Bogotá, as well as given Cinematography workshops within the program of "Imagining our image" for the Colombian Ministry of Culture in marginalized areas of the country such as San Andres Island, Yopal, Bucaramanga, Saint Gil, Florence and Ipiales.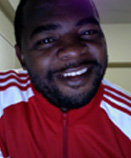 Lichaba Nthethe
Producer - South Africa
Lichaba Nthethe is a writer, researcher and director for the South African Broadcasting Corporation (SABC). In 2000 he started writing for Takalani Sesame (Sesame Street South Africa) for which he became the Head writer a few years later. Leaps Media, a company he co-owners with business partner Noma Radebe is a lifelong dream that afforded him the rare opportunity of telling stories and producing projects that he's most passionate about. 1H20 Water Project is his first international documentary.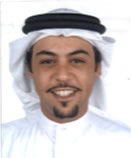 Omar Salman Al Slaise
Producer - Kingdom of Bahrain
Omar Salman Al Slaise holds a Bachelor of Fine Arts in Media Production from The American Intercontinental University in London. He is a producer, director and non-linear editor for Bahrain Radio & Television Corporation. With over 10 years experience in the visual production field, Omar has completed more than 20 programs in both Arabic and English for BTV channels including "GCC 25th Summit – Zayed Summit," and "Beyond the News – Weekly News Program," and has completed a number of non-linear editing and graphics projects for BTV.
University of Miami Team
Rhodes University Team, South Africa
Common Language Project