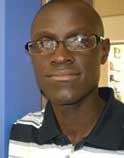 By Timothy Kasonde Kasolo
LUSAKA, Zambia – The rainy season has begun here in southern Africa and once again cholera has broken out.
Officials here in Zambia, one of the poorest countries in the world, said that 176 cases of cholera and at least four deaths had been reported in the capital city of Lusaka by mid-December. But they said the outbreak was under control and that emergency treatment centers in the northern and southern provinces had been shut down. The World Health Organization said that by Dec. 10 it had received reports of 16 cases of the disease and one death in a province south of the capital.
But the news from neighboring Zimbabwe has been terrifying. And Zambia and other countries that share borders with Zimbabwe are monitoring people arriving from Zimbabwe. More than 20,000 people in Zimbabwe have been stricken with cholera and more than 1,1000 have died, according to the World Health Organization.
The government of Zimbabwe says the reports are exaggerated and that the outbreak is under control. But the World Health Organization said deaths continue to rise in one of the world's worst outbreaks of cholera in recent years.
New cases of cholera, a bacterial disease that spreads through
water contaminated by human excrement, have also been reported in Botswana and Mozambique, which, like Zambia, border on Zimbabwe. Cholera has also hit South Africa, Uganda and Tanzania.
The World Health Organization has warned that the epidemic in Zimbabwe could have "serious regional implications."
South Africa closed its border with Zimbabwe and the authorities in Zambia started screening people crossing into Zambia from Zimbabwe. "We are not leaving anything to chance," a spokesman for Zambia's health ministry, Canicius Banda, told IRIN, the news agency of the United Nations Office for the Coordination of Humanitarian Affairs, in late November.
The most severe outbreak – after the one in Zimbabwe – has been in South Africa.. More than 660 people have been treated for cholera and at least eight have died, the Associated Press reported.
Cholera, which is rarely seen in developed countries, causes diarrhea and vomiting and victims die of dehydration, often within less than a day.
Health officials in Zambia say poor sanitary conditions here lead to at least some cases of the disease every rainy season. Many households in Zambia do not have toilets. Public toilets are often filthy and latrines consisting of shallow holes in the ground are often dug near wells. When the annual rains come, pools of water accumulate in the streets, in parking lots and backyards. The water mixes with waste that spills out of latrines and aged sewer lines and the noxious stew seeps into the drinking water.
Residents of Zambia have been encouraged to boil drinking water, wash vegetables in boiled water and to thoroughly cook the vegetables. The authorities have been disinfecting public toilet and latrines with lime and dumping chlorine into wells.
According to a recent report in the American Journal of Tropical Medicine, 6,542 cases of cholera and 187 deaths were recorded in Zambia in seven months between late 2003 and early June of 2004 in one of the country's worst encounters with the disease. The Royal Society of Tropical Medicine also published a report this year on cholera in Lusaka.
Zambia also struggles with high rates of malaria, HIV/ADS and tuberculosis. It's economy has suffered as worldwide prices for its most important export, copper, have fallen and meteorologists are predicting widespread