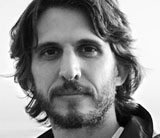 By Kelly Hearn
KINGSTON, Tenn. - A tidal wave of water and ash. That's what people here and officials of the federal Environmental Protection Agency said it looked like when more than a billion gallons of soggy coal ash smashed down a retaining wall at a sprawling storage pond near here and gushed into the Emory, Clinch and Tennessee Rivers.
The rivers feed a nearby drinking water treatment plant that serves this city of five thousand, 40 miles west of Knoxville. Government agencies say the spill caused no long-term hazard to people, fish and animals, but private environmental groups say they have conducted tests suggesting otherwise.

Striking aerial footage of the coal ash spill, shot from a
helicopter by the KnoxvilleNews.com. Watch video.
"We don't understand how many of our tests show arsenic and other toxic elements at high levels when official data says everything is fine," said Chris Irwin, director of the United Mountain Defense, a Tennessee environmental group.
The Tennessee Valley Authority had been accumulating coal ash –the residue from burning coal to produce electricity – in the pond for five decades. By the time the earthen retaining wall gave away just before 1 A.M. on Dec. 22, the pile of soggy ash had become a small mountain – six stories high. As it broke down the wall, the gray, cement-like sludge plowed across 300 acres, knocking, a handful of houses off their foundations and laying down a thick coating of sludge. No one was injured or killed. But the disaster set off health concerns across the nation and drew attention to similar coal ash holding ponds in more than 30 states.
Some members of congress were shaken by the spill. Nick Rahall, a West Virginia Democrat and the chairman of the House Natural Resources Committee, introduced legislation that would require the Department of Interior to set uniform design and engineering standards for coal ash ponds at power plants, the Associated Press reported. The Department already has similar regulations for coal slurry ponds at coal mines.
The Environmental Protection Agency initially found dangerous levels of arsenic in the rivers. But the agency said later tests showed the water was safe to drink. Several private environmental groups, including The Environmental Integrity Project, a Washington D.C.-based organization founded by a former environmental protection agency regulator, and United Mountain Defense, say their tests show river water contamination to be higher than official water quality reports, suggesting a long-term risk to people, fish and wildlife.
The agency says these private tests are flawed, and that environmental groups did not use what it regards as proper testing methods. One of the private groups countered that it used labs certified by the United States Environmental Protection Agency.
The Tennessee Valley Authority, which is responsible for the rivers, says it expects to spend $850 million to clean up the mess. The work includes dredging to remove a wad of sludge that has formed a dam, partly blocking the Emory River. Heavy rains, the authority says, could push the partially choked river over its banks.
Residents near the spill have been life-long loyalists to the Tennessee Valley Authority, a Great Depression-era development project that has provided thousands of jobs over the decades and produced power that brought the first electricity to homes in the region. But some of them have begun to have doubts as the dispute over the damage to the river has lingered.
Sarah McCoin lives near the spill and she has begun to wonder whether the authority is telling all it knows about the rivers. "I always thought that they had our public health in mind," she told reporters. "We want to trust them. But I feel betrayed."
Ben Dunham, the associate legislative director of Earthjustice, a non-governmental organization in Washington, said the cheapest way for power companies to dispose of coal ash is to mix it with water and pump it into man-made lagoons like the one that failed here.
The spill has raised concerns about the safety of similar dumps around the country. Federal environmental regulators say there are 1,300 of these dumps in the United States. Industry funded studies say coal ash poses no risk. Many experts, on the other hand, cite academic studies contending that toxins in coal ash "bioaccumate and can cause environmental and public health problems.
In the 1990s, Earth Justice reported that groundwater or surface water had been poisoned in 23 states by coal ash toxins leaching out of containment ponds. And a 2007 study by federal environmental regulators found that unlined coal ash waste ponds like the one in Kingston posed a cancer risk by leaching toxic chemicals and metals such as arsenic and selenium into the environment.
Private environmental groups have tried for years to persuade the federal government to declare coal ash a hazardous waste. But twice - once in 1993 and again in 2000 -the agency ruled that the ash was not a hazard.
In the days after the Kingston spill, news organizations quoted activists who reported that large numbers of fish and animals had died, from catfish to turtles. But Dale McKinney, an official with Tennessee's state wildlife service, said they had not been killed by toxins in coal ash. Instead, he said, they had been smothered by mud or stranded in fields as water levels rose quickly then receded.
Still, Mr. McKinney said he agrees with findings by the federal environmental protection agency that coal ash is dangerous, and he echoes the belief held by many scientists who say that the impacts of the Kingston spill will become clear over the course of months and years, not days and weeks.
In Congress, Mr. Rahall said that his proposed legislation was designed to ensure the structural stability of coal ash storage, the Associated Press reported. But Mr. Rahall said broader issues remained, including regulating the disposal of the waste. "We need to learn a lesson from what happened at Kingston, Tennessee," he said. "I believe we have a ticking time bomb on our hands."